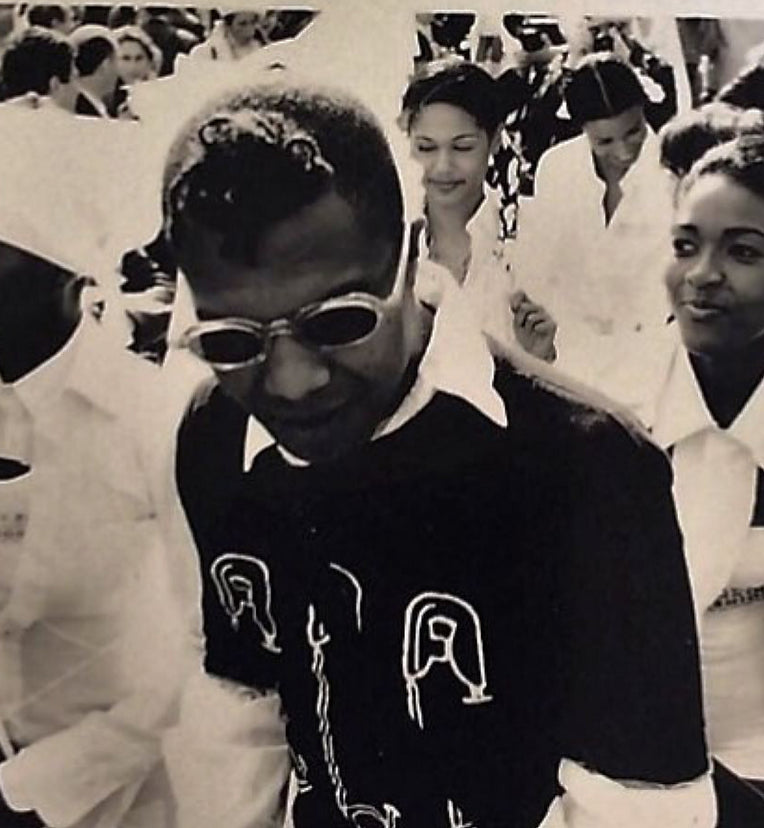 XULY.Bët
...means "keep your eyes open" in wolof, is a Parisian fashion house founded in 1991. Born in Lamine Kouyaté's mind, who moved from his native Bamako, Mali to Paris around 1982. 
Lamine Kouyaté
While studying architecture in Strasbourg, Kouyaté fell in love with the Parisian fashion scene and moved to Paris to begin working as a clothing designer. He soon launched a subversive type of fashion, sustainable but also modern and offering women a new liberty.
 
With an African inheritance, XULY.Bët is best known for its use of recycled clothing to create high fashion, reshaping found garments by cutting, stitching and making modifications that range from the subtle shaping to the complete transformation of the clothing function. Like simple nylon garments transformed into beautiful pieces using techniques such as tie-dye.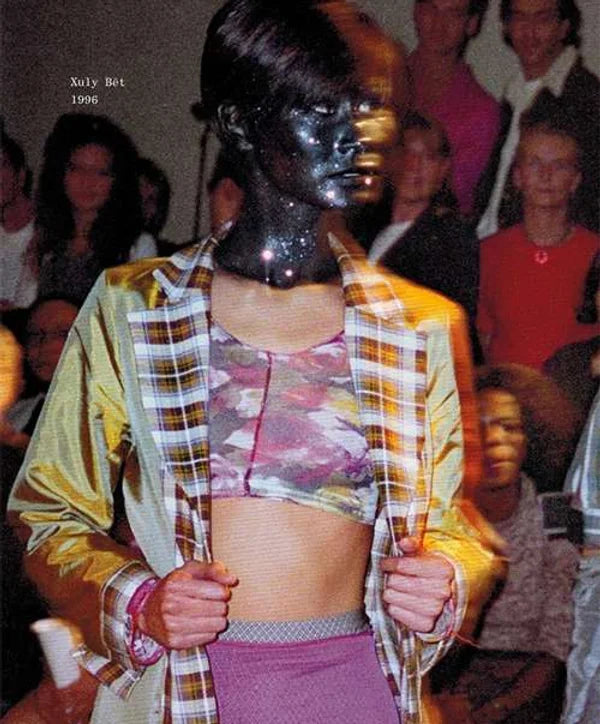 His energetic style is conserved in the threads left hanging at the end of stitching, their red color often emphasizing the process of transformation from discarded garment to designer statement. Kouyaté's reshaping of garments includes the transformation of dresses into skirts, skirts into bags, stockings into halter tops, and sweaters stitched together to create dresses. His work also incorporates aspects of his roots and life, which encloses contemporary, urban Africa as well as the fashion worlds of Paris and New York. 
XULY.Bët clothing and the designer himself have been featured in prominent publications, including French Glamour, The New York Times, Le Figaro, and Essence. His clothing also played a prominent role in Robert Altman's film Ready To Wear (1994).
The designer's personal background, as well as his work, drew substantial attention from both the fashion and the popular press, particularly in the early 1990s. In the early 2000s, Kouyaté continued to design actively, marketing his clothing through several shops in Paris and for international clients.